Go back
How to arrive
ACCESS BY METRO:
Nervión station.
ACCESS BY TRAIN AND LOCAL LINES:
Santa Justa station.
ACCESS BY CITY BUS: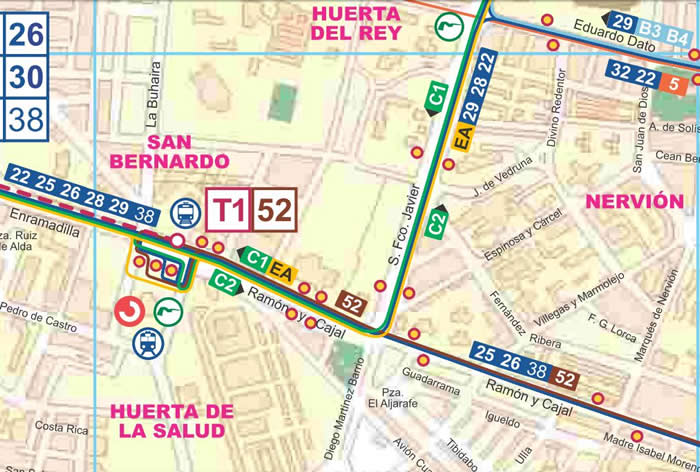 ACCESS BY BICYCLE
There are several SEVICI stations nearby:  Opposite the main entrance to Santa Justa station and another on the corner of Kansas City Avenue no 28 opposite the Hotel.
DISABLED ACCESS:
Access for wheelchair-bound people with physical disabilities is in calle Pablo Ruiz Picasso, or by entering basement level 1 of the building's car park in calle Pascual González 1.
ACCESS BY PRIVATE VEHICLE:
There are several public car parks near the building. There are free parking spaces for disabled visitors in the car park in the basement of the building.